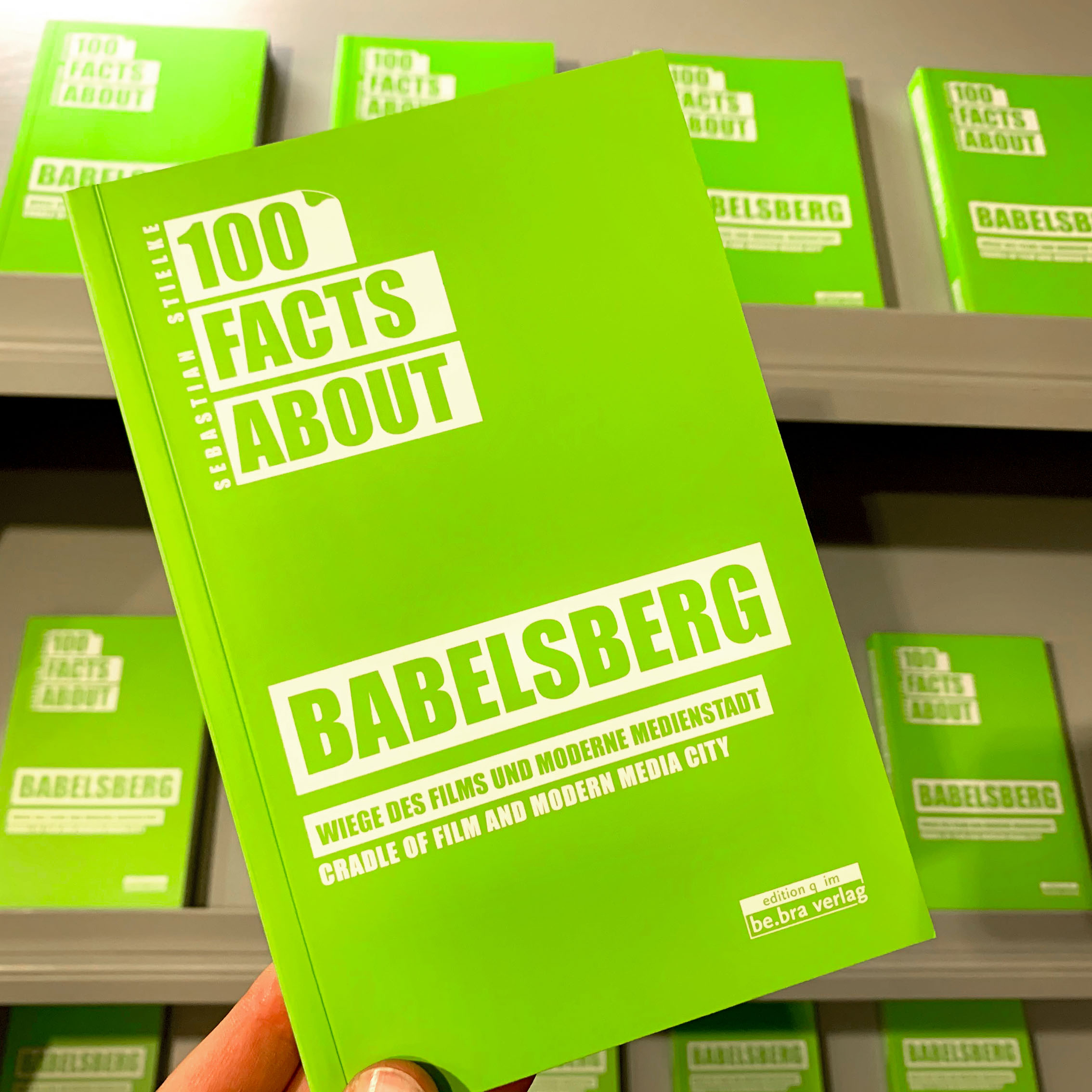 01 Nov

Need a present?

Here's the perfect present: The new book "100 Facts about Babelsberg" is for everyone! Whether for architecture freaks, technology enthusiasts, DEFA friends, Sandmann fans, Potsdam lovers, nostalgics or people from the film industry and film buffs. For friends of silent films, fairy tales, revues, science fiction, history strips, German films or international blockbusters as well as for series junkies. A look behind the scenes!

Did you know that the countdown was invented in Babelsberg? That the world's largest printer is standing in the Babelsberg Media City? How many professions can be learned here? That "augmented reality" is being researched here? That movies like George Clooney's MONUMENTS MEN, Steven Spielberg's BRIDGE OF SPIES and MATRIX 4 with Keanu Reeves, long-term formats like GUTE ZEITEN SCHLECHTE ZEITEN or globally successful series like BABYLON BERLIN and DARK were and are being produced in Babelsberg? All of this continues the myth of Babelsberg. Guests and filmmakers from abroad have long known what a jewel this European Hollywood is. Director Quentin Tarantino raves about the shooting of the successful film INGLOURIOUS BASTERDS in Babelsberg: "More exciting than the Hollywood studios!"

There are numerous press reviews on the 240-page, richly illustrated book, which is published bilingual (Ger/Eng) here.

Now everywhere in stores, at the trusted bookstore or here at Amazon.